Instagram has been one of the best sites for influencers to market and establish their careers. The digital world has grown tremendously in the past years. This has led to the rise of influencers in social media who produce content in different industries such as marketing, fashions, entertainment, sports, etc. HERE ARE THE TOP 5 KENYAN INFLUENCERS OF 2022
THE TOP 5 KENYAN INFLUENCERS OF 2022
2020 has been a year of recovery due to the global pandemic of covid-19. It has seen the rise of many influencers.
1. Elsa Majimbo
Elsa Majimbo is a Kenyan comedian, brand ambassador, and social media influencer, born 29TH June 2001. Majimbo broke into the limelight in 2020, gaining 2.5million Instagram followers.
The influencer was featured in the 8th annual list of Forbes Africa 30 Under 30. Talking to Forbes Africa, Majimbo said that when growing up, she knew she would be an icon. She has positively impacted Africa as a young innovator.
She has also been signed by WME, a global entertainment industry, and IMG, a modeling agency with a global network.
Elsa Majimbo is also a chess player winning 5 national and 10 other championships. The comedienne has studied Journalism at Strathmore University, Kenya.
Elisa has garnered several international awards, such as the People's Choice Awards for Favorite African Social Star in 2020 as Creator Awards at the 2020 Streamy Awards. She is also an ambassador for Fenty brands by Rihanna.
2. Miss Trudy
Getrude Awino Njeri, popular known as Miss Trudy, is a YouTuber. She has over 260k subscribers on YouTube with over 750 video content.
Miss Trudy first started as a salesperson before being fired abruptly. Due to boredom, she started recording herself, which is how her career on YouTube began.
Her YouTube channels focus on travel and lifestyle. She is currently dating Ghanaian YouTuberWode, Maya, having met in Ethiopia. Having traveled to many African countries, Miss Trudy can fantastically showcase Africa.
Her channel has featured prominent politicians, businesspersons, and musicians such as Hon. Raila Odinga, Vera Sidika, Jalang'o, Wabosha Maxine, and Betty Kyallo etc…
Miss Trudy has also featured in music videos as a video vixen like Ghetto Love by Mr. Seed. Her Instagram followers are over 100k.
3. Felicity Shiru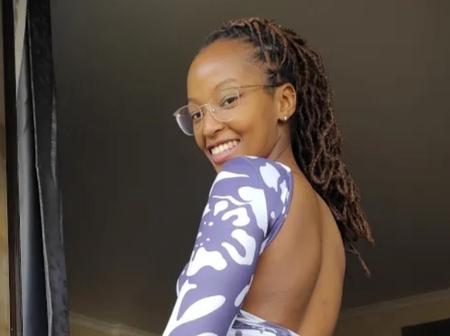 Felicity Shiru is a content creator, Instagram model, businessperson, and real estate, investor.
She was born on 9TH September 1999, and is an alumnus of Jomo Kenyatta University of Agriculture and Technology. She is currently dating You Tuber Thee Pluto, and they used to have a working relationship doing YouTube videos together.
With an estimated net worth of over $80000, Felicity is a top influencer in Kenya on social media.
Felicity is a Vlogger with an estimated 128k followers on Instagram. Her content features interviews and modeling that gain attention from her followers.
4. Mungai Eve
Everlyn Wanjiku Mungai, famously known as Mungai Eve, is another successful YouTuber in Kenya. Her YouTube channel has over an 80million views making it one of the most channels with constant traffic.
She started her career as a YouTuber during the Machakos Gengeton Festival, and her profile has grown and currently has over an 80million views on YouTube with over 395k subscribers.
Born on 6th April 2000 in Murang'a County, she is a content creator with a niche for trending topics in Kenya.
She disclosed earning approximately Ksh800, 000 to Ksh2million per month. Mungai Eve is dating Trevor (marketer, photographer, and director), who work together on their projects.
On Instagram, she has a following of over 436k.
5. Thee Pluto
 Thee Pluto, real name Robert Ndegwa Kamau is a songwriter, Content creator, YouTuber, Comedian, and Instagram model.
Thee Pluto dates a fellow YouTuber Felicity Shiru who they have been in an on-and-off relationship. He studied at Jomo Kenyatta University of Agriculture and Technology.
The You Tuber started as a gospel musician known as Ndegwa wa Kamau before joining Instagram, where he has a following of over 207k.
His YouTube channel focuses on a niche about loyalty in a relationship called Loyalty Test.
Being a social media influencer has enabled him to earn an estimated net worth of over $600000.
Conclusion
Social media has been a platform for many young people to earn and entertain. When used positively, it is a tool to showcase talent and positively impact society.